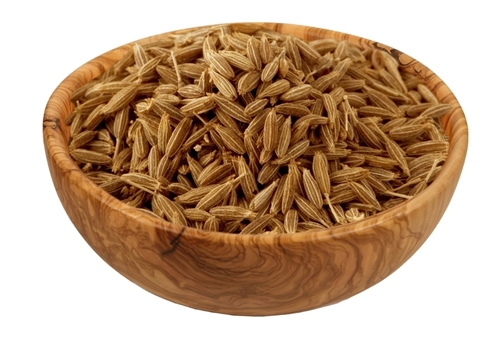 Cumin Seeds
Product Description
Cumin Seeds
Botanical Name : Cuminum cyminum L.
Indian Names : Jeera, Jiru, Zeera, Zyur, Jeerakam, Jeregire, Ziragum, Jikaka
Family : Apiaceae
Commercial Part : Fruit
Cumin known as Jeera, is the dried, white fruit with greyish brown colour of a small slender annual herb. It is one of the widely used spices in our day-to-day life. The surface of the fruit has 5 primary ridges, alternatively has 4 less distinct secondary ridges bearing numerous short hairs. The aromatic seed like fruit is slightly bitter and has a warm flavour. Whole Cumin has a distinctive flavour and strong, warm aroma is due to its essential oil content. It is a necessary ingredient of all mixed spices and curry powders. They have its applications worldwide in sectors other than food like beverages, medicines, toiletries and perfumery. NGC Cumin has a good demand in international market and it is exported in both seed form as well as powder form.
Medicinal Value & Use:
In medicines it is used as a Digestive, stomachic, carminative, astringent, anti-inflammatory, constipating, diuretic, revulsive, galactogogue, uterine & nerve stimulant. It has been used to treat carpal tunnel syndrome, diarrhoea, indigestion and morning sickness. Cumin seed oil is used in perfumery and for flavouring and cordials.
Contact Us
Nathwani and Brothers, 9, Trishul Chambers, Nagnath Gate Jamnagar Gujarat India +918037304437
Phone :+918037304437